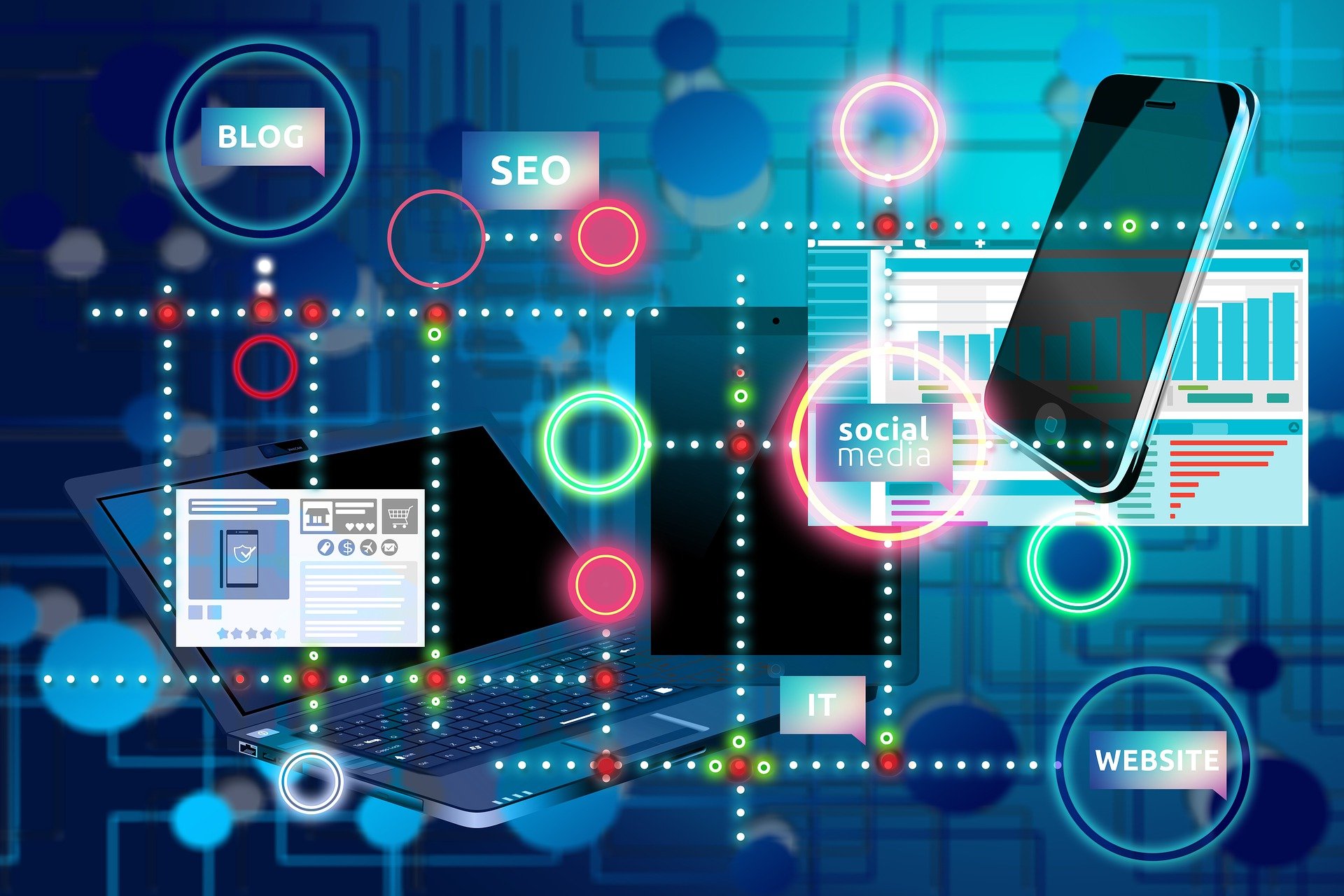 Digital advertising is a dominant strategy to grow online sales, which is evident by over $65B annual ad spend on just Facebook and Google in the U.S.
The advertising landscape can be perplexing in its scope, channels, models, and tactics.
Along with value-based offers, compelling copy, resonating visuals, and relevancy for the audience, the most critical factors for creating ROI-driven campaigns include the following:
(1) Crafting strategies based upon extensive competitive analysis, keyword research, and use of business intelligence (BI).
(2) Machine learning for understanding trends and forecasting.
(3) Sufficient budget to gain key insights on consumer interactions with your ads.
(4) An iterative approach to each campaign to test ad effectiveness and to measure performance.
Programmatic advertising should be a primary component of your overall marketing automation strategy. There are significant tools that support these efforts – some of the most popular are Salesforce, Marketo, Adobe's Customer Experience platform, along with a host of other solutions on the market today.
Why a DMP?
A DMP (data management platform) aggregates data to develop customer profiles which are then utilized for targeted advertising.
Insights garnered from audience data are drivers for enhanced engagement and more personalized and relevant cross-channel experiences.
Your business intelligence comes through data and can be a powerful force for acquiring customers and penetrating markets. And yet, this is entirely dependent upon data being accurately and efficiently collected, stored, processed, and integrated. The DMP is the central hub for being able to analyze first-party data and take actions that impact outcomes.
In years past, the foundations for advertising were fairly standard with the primary focus on search engines, display ads, and affiliate marketing. Marketers paid close attention to cost models for [a] link clicks – CPC (cost-per-click) and [b] views – CPM (cost-per-thousand impressions). And for many, targeting was mostly around demographics and a few psychographics.
Today, there are many more avenues and tactics – most especially through the onslaught of social media channels and new cost models including CPL (cost-per-lead), CPI (cost-per-installment), and CPA (cost-per-action).
The greatest change has been in audience targeting that is now deeply rooted in behaviors, context, content consumption, and buyer intent signals.
Several statistical outcomes have shown that utilizing programmatic advertising and highly targeted strategies to drive more precise placement of your ads, along with continual testing of results, will lead to a measurable lift in conversions.
Retargeting is one of the most notable ad-types centered on intent signals. When you visit a website that sells swing sets to browse a particular style or model, or place a swing set in the cart without checking out, there is a high likelihood that your following actions online will result in ads directly related to swing sets. When done well, retargeting can deliver a high CTR (click through rate) due to its level of relevancy and timeliness.
One of the most substantial advantages of programmatic advertising is more intelligent RTB (real time bidding). You are always up against a swarm of other advertisers bidding on the same ad space in the same network. Programmatic advertising platforms will use expansive data, behavior trends, and publisher performance patterns to capture the best opportunities to get in front of the right audience, at the right time, and at the best possible cost.
We cannot talk about digital advertising without emphasizing mobile. The rise of mobile commerce requires brands to build their marketing automation plan centered around mobile users. DSPs (demand side platforms) have risen up as a viable means for reducing the complexities of multiple ad exchanges and channels by offering brands and agencies the means to manage and track ad inventory from a single interface.
As technology advances, mobile DSPs will further help brands with their digital advertising by managing and tracking devices, operating systems, locations, and more refined targeting.
Before wrapping, it is important to point out that there are hazards to have on your radar when it comes to programmatic advertising. The shortcomings and challenges include ads that are not placed in a viewable space, inaccurate impressions tracking, inflated performance numbers, misrepresentation of costs, and lack of targeting to your defined audience. You need to be aware that fraud can (and does) occur. Do your due diligence and approach advertising networks and platforms with a healthy level of skepticism.
Digital advertising has evolved and strengthened in the last few years, providing tremendous opportunities to create impactful and relevant customer experiences and trigger transactions. Explore new tools and channels, which will bolster your existing campaigns and expand your market penetration. Test, test, and test! Always iterate and test each campaign so that your team can measure performance, learn, and improve.